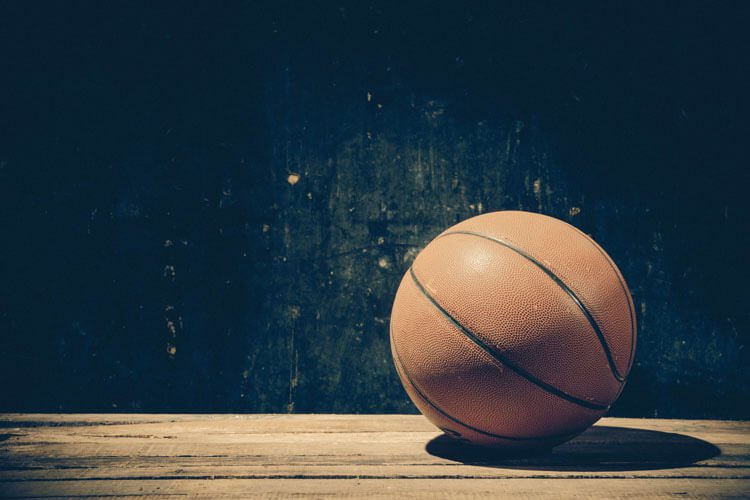 With the wait almost over, basketball fans from around the world anxiously await as the hottest stars prepare in Orlando, Florida to take the court and restart the NBA season. No one knows exactly what to expect and while some things will be different, others remain the same. We still have Lebron trying to bring it to L.A.; Kawhi seems to be trying to do the same. Sure, the Greek Freak is leading a Bucks team that is a force to be reckoned with, but there are plenty of teams on the cusp looking to make a name for themselves. Take a look at some of the top storylines to follow this season as the NBA restarts and don't forget, you don't have to miss a minute of the action when you subscribe with GoDISH.
Will Teams be Contenders or Pretenders?
The NBA restart is going to have the top 7 teams from each conference but deciding who gets the 8th spot is going to be interesting. The important thing to remember is that the excitement of seeing who will get in the Playoffs is still very much on. A total of 22 teams will be a part of the restart with many teams vying for the 8th seed. What will be interesting, however, is to see which teams rise to the occasion and which teams, if any, go on autopilot. As a fan, it can be easy to think every team is going to go out and compete but at a certain point, players are human, and making the Playoffs may become unrealistic or even unobtainable. Risking injuries on a lost season with many scheduling questions surrounding the next season set to start December 1st may have some players packing it in early. We have already seen notable players such as Kyrie Irving and Kevin Durant state that despite the extra time they will not be coming back this season. Will others opt-out when they deem the season to be a lost cause?
The NBA Play-In Tournament
To be fair, it's more like an extra round or two of playoff basketball but the potential for a mini play-in tournament is adding an exciting, intriguing new element to the NBA season. If there are no teams within four games of the 8th seed, then this becomes a non-issue, but if there are multiple teams within four games of the final playoff spot, the final spot will be decided by a play-in round where the 8th and 9th team will play each other. If the higher seed wins, they're in, but if the lower seed wins, they must win a second game. If they do, they will then jump into the 8th seed and begin preparing for the Playoffs.
Outside Factors Affecting the Bubble
The NBA is going through extraordinary measures to maintain a comfortable but secure bubble for its players and league. Yet, despite the lack of fans, measures, and guidelines, the outside world is sure to affect the league one way or the other. It's impossible to ignore that the world has been captured by a pandemic of a lifetime and civil unrest across the United States and the world. Whether or not you agree political and social views should be brought onto a sports stage is irrelevant because it is clear that players of many sports and leagues are bringing attention to social issues the outside world is dealing with. Even in scenarios not so extreme, what happens should a player's family member become ill and they would be required to leave ESPN's Wide World of Sports Complex? What happens should someone trespass within the barrier? Or if a protocol isn't followed and entire teams require quarantine? There are a lot of moving parts and various factors to keep track of. The NBA may be looking to separate from the outside world, but this will be a task that is easier said than done.
The Battle for L.A.
Los Angeles and the NBA go together like peanut butter and jelly. They're made for each other. This year, Cali's largest city has not one but two legitimate contenders looking to not only be crowned king of the city but the king of the entire league. Coming off of an impressive season, Kawhi Leonard is looking to become a back-to-back champion, despite playing for a different team, in a different country no less, last year. Lebron James and company are looking to bring back the title to one of the most decorated teams in league history. Tack on the emotional aspect of the terrible loss of Kobe suffered earlier this year and it's clear that both teams have more than enough motivation to give it their all. Who runs L.A.? Stay tuned to find out.
Can Zion Help New Orleans Make The Playoffs?
Of all of the major sports leagues, no other league may be as star-driven as the NBA. There are only 5 players at a time on the court and when you're a star, you can and will make a major influence on the game. Just ask the New Orleans Pelicans who have seen an improved form since Zion Williamson joined the squad in January. Fighting for a final spot in The Playoffs, New Orleans is excited to see the positive results since losing Anthony Davis. NBA fans as a whole, many who have followed Zion's career for many years despite him being a rookie in the league, can't get enough of a player who many believe to be the future of the league. Zion's impact has been faster than expected even by many hopeful fans, watching what he does next is going to be a great story to follow as the NBA restarts and beyond.
Watch These Storylines and More on DISH
Learn more about all things involving the NBA season, important dates, scheduling, and more or see it as it unfolds with GoDISH. Here at GoDISH, we work to place subscribers in the best possible television package that can even be bundled with top-rated Internet providers. DISH Network is showcasing all of the hottest hoop action as we reach the climax of the NBA season, albeit, unconventionally. Subscribe today or learn more about the robust DISH offerings and deals available to your home through GoDISH.