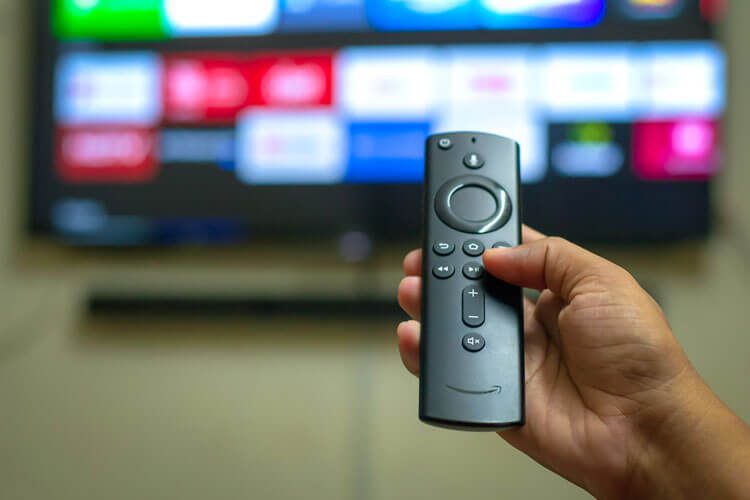 These days, there isn't much Amazon doesn't do and the Amazon Fire Stick is one of its premier entertainment products that can take the way you enjoy television to new heights. Streaming has transformed the way we enjoy our favorite content and television is far from the exception. While many of our favorite shows and specials come from traditional pay-TV, there is an ever-growing source coming from streaming platforms. The Amazon Fire Stick consolidates your favorite streaming apps into one experience with Amazon Alexa to help you navigate further.
When you combine DISH TV with your Amazon Fire Stick experience, you unleash far more than having traditional television. From exclusive content to the ability to take your favorite channels and shows on the go, together, the Amazon Fire Stick and DISH TV deliver added value to your entertainment package. With plenty of robust DISH Network channel packages, learn more about how the Amazon Fire Stick and DISH TV benefit your home and contact us today to begin your DISH TV subscription.
Amazon Fire Stick and DISH TV: How Does it Work?
The Amazon Fire Stick affords its owners a wide library of apps that can connect to more than 10,000 apps with content like shows, movies, streaming platforms, Internet apps, games, and more. While the Amazon Fire Stick alone brings plenty to the table, if you are wanting to connect with channel apps to watch television such as ESPN, you'll need a pay-TV subscription to access much of its content. Furthermore, when you subscribe to DISH TV, you can bring aloof the same shows, movies, and on-demand programs you love live or on your Hopper DVR through the DISH Anywhere app no matter where you are. In homes with multiple televisions or for those who travel often, combining the Amazon Fire Stick and DISH TV packages helps you stay connected to the best in entertainment regardless of where you are.
How to use the Amazon Fire Stick and DISH TV
To use the Amazon Fire Stick and DISH TV, all you need to do is purchase a Fire Stick and subscribe to DISH Network. You're going to need access to the Internet as well. A minimum download speed of 25 Mbps is suggested for streaming, so keep that in mind when searching for an Internet plan from your Internet service provider. Connect your Amazon Fire Stick to the Internet and from here you can download a variety of apps from your favorite channels and the DISH Anywhere app. Input your DISH Network subscription information into your apps and you'll gain access to all of your favorite content and even some content that is exclusive!

Simply search using the search option or the Alexa feature for voice command for "DISH Anywhere".


Next, press the "Get" button to begin downloading. Once completed, you simply follow the steps, input activation code you will be given, confirm, and enjoy!
What DISH Network Channels are Available on Amazon Fire Stick?
Over time, DISH Network continues to deliver a variety of channels and streaming options to Amazon Fire Stick users. You can catch everything through the DISH Anywhere app, but for a list of popular channel apps available, take a look below:
Why Subscribe to DISH Network if I Already Have an Amazon Fire Stick?
Without a pay-TV subscription, you can never get the full experience as you will need the credentials to access all of the amazing content available. The main benefit of having both an Amazon Fire Stick and a DISH TV subscription is to view all of the content you love, plus bonus content in some cases, wherever you are, whenever you like. By subscribing to DISH TV, you can do all of this and more through your Amazon Fire Stick.
Amazon Fire Stick and DISH TV: Finding the Right Package for You
DISH TV is unparalleled when it comes to content. Subscribers can gain access to channel packages with 190, 240, and even over 290 channels plus premium content! Subscribers can enhance their entertainment further with add-on packages including the Multi-Sport Package or DISH's Lifestyle Packages and to make the most out of your subscription, you can bundle your home's Internet services with one of many top-rated Internet service providers. Sign up for DISH TV today and together with your Amazon Fire Stick, change the way you enjoy television.