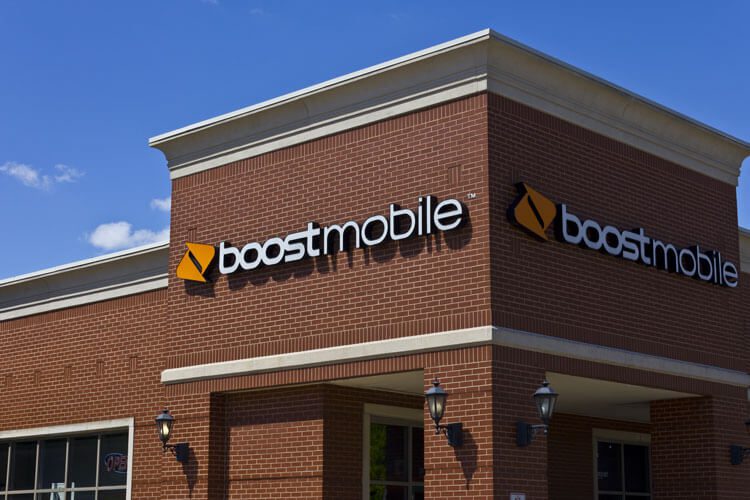 This has been an eventful Summer for Boost Mobile with it becoming a part of the DISH Network brand, but an acquisition is not the only thing the brand has on its plate. New devices from both Samsung and LG are offering consumers more affordable options for their wireless phones.
New Samsung Offerings
The Samsung Galaxy A21 and Samsung Galaxy A11 are coming to Boost Mobile and are both available for under $200. Part of the Galaxy A Series, Samsung has seen tremendous success through the rise of demand for mid-range smartphones that give consumers plenty of the features that top-of-the-line smartphones provide but for a fraction of the price. In addition to being available to Boost Mobile customers, subscribers who switch to Boost Mobile can receive a discount on the price of each phone. You can even add either phone to Boost Mobile's $hrink-It! plan which gives subscribers discounts as they meet certain criteria. Subscribers will receive 15 GB for $45/month which turns into $35/month once there are a total of six on-time payments completed.
| | | | | | | | |
| --- | --- | --- | --- | --- | --- | --- | --- |
| Device | Retail Price | Processor | Battery | Screen | Memory | Front Camera | Back Cameras |
| Samsung Galaxy A21 | $249.99 | Octa-core | 5000 mAh | 6.5-inch HD+ Infinity-O display | 32 GB with expandable memory | 13 MP | Quad-camera system:48.0 MP + 8.0 MP + 2.0 MP + 2.0 MP |
| Samsung Galaxy A11 | $179.99 | Octa-core | 4000 mAh | 6.4-inch HD+ Infinity-O display | 32 GB with expandable memory | 8 MP | Triple-camera system:13.0 MP + 2.0 MP + 5.0 MP |
*Pricing accurate as of 7/23/20
The LG Monarch Tribute is Here
Boost Mobile isn't just celebrating additions from Samsung, LG is adding to its Tribute line of affordable smartphones with the LG Monarch Tribute. For a limited time, customers switching to Boost can even get the device for free and existing customers will soon be able to upgrade to LG's latest offering for only $49.99. Similar to the previously mentioned Samsung phones, subscribers can add the LG Monarch Tribute to their Boost $hrink-It! plan.
| | | | | | | | |
| --- | --- | --- | --- | --- | --- | --- | --- |
| Device | Retail Price | Processor | Battery | Screen | Memory | Front Camera | Back Camera |
| LG Monarch Tribute | $109.99 | Octa-core | 2,890 mAh | 5.7-inch HD+ FullVision™ Notch Display | 16 GB | 5 MP | 13 MP |
*Pricing accurate as of 7/23/20
$hrink-It and Save With Boost Mobile
When DISH bought Boost Mobile from Sprint as part of a deal drawn up in regards to the terms and conditions of the T-Mobile/Sprint merger, it has wasted no time in bringing back its $hrink-It plan for faithful subscribers.

The plan works by allowing consumers to gain access to 15 GB of data with no limits on talking or text for only $45/month. Once customers complete 3 on-time payments, their bill is reduced by $5/month and when 6 on-time payments are completed, the plan drops another $5/month saving a total of $10/month. Customers can also get access to Boost Mobile's new plan that provides unlimited talk and text just like the $hrink-It plan, but is a flat rate of just $35/month for 10 GB of data. DISH is proving that it is committed to continuing Boost Mobile's reputation for affordable access to high speed wireless networks and quality smartphones.
Source: Yahoo! Finance