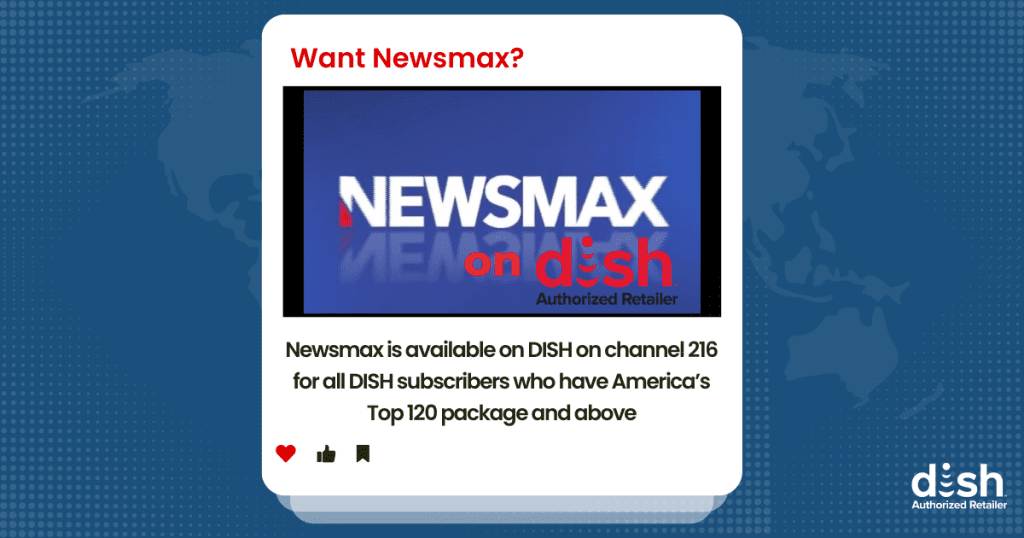 DirecTV dropped Newsmax, a conservative television network, Tuesday night after a disagreement over carriage fees, and other television providers are now seeing an uptick in sales.
"DirecTV messed up. Let's start with that," said Vice President of Marketing at GoDish, Lanny Hayes, who spoke out about the drop.
GoDish, one of the two largest dealers of Dish Network, is a Houston-based company with over 27 years in business.
On KSEV 700 AM, Hayes spoke with Chris Salcedo, who also hosts "The Chris Salcedo Show" on Newsmax TV.
"So, give me the 4-1-1. What's going on with you guys since AT&T and DirecTV declared war on Newsmax?" Salcedo asked Hayes.
Hayes told the host they are getting calls from customers who have been with DirecTV for over 25 years flipping over to other TV providers.
Newsmax disappeared from DirecTV's lineup early Tuesday morning, affecting over 13 million obviously unhappy customers.
"In the last two days, our business versus our expectations was up over 100%," Hayes told Chis Salcedo on KSEV Houston. "And that is completely fueled by Newsmax."
Despite DirecTV announcing the addition of "The First," a conservative opinion and commentary TV Network, people are flooding to other television providers.
According to Hayes, channel takedowns are common with most networks, but this has come with unprecedented repercussions.
"No one channel has moved [percentage-wise] the bar as the Newsmax one has," Hayes said. "Loyalty to [Newsmax's] message is clearly resonating and now driving consumer decisions."
Lanny Hayes on KSEV Houston: