DISH Network is a known player in the game of television. The company has staked a claim as a predominant force providing satellite television to millions of subscribers, but now it is stepping into the world of wireless communications. For years, DISH has been purchasing parts of the spectrum that can be used for 5G networks without much activity other than owning it. Now, DISH is positioned to purchase Boost Network on July 1st as part of the T-Mobile and Sprint merger. The government finally approved the merger that was completed on April 1, 2020, with the stipulation that Boost Mobile be sold to DISH to protect consumers from a monopolized market. The stars are aligning but some obstacles will need to be overcome to make this network a possibility.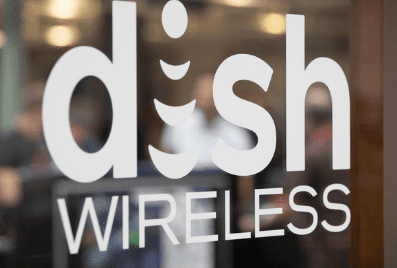 COVID-19 Continues to Disrupt the World
The coronavirus outbreak in 2020 continues to disrupt industries of all sorts with the wireless sector far from the exception. While confident to continue working towards piloting Boost Mobile and developing its 5G network, supply chains are hurting and economic uncertainty is a theme within many markets. Revenue and cash flow are also concerns for some analysts but DISH already has $2 billion in cash on hand. Furthermore, the company is also comfortable with its reduced yet strong cash flow and is working to deliver its network to the world.
Building a 5G Network Takes Time
While the world awaits DISH's 5G network, the company's plans will focus on developing a proper 5G network as it manages Boost Mobile customers in the meantime. The government did not believe in DISH's plans to create a Narrowband Internet of Things (NB-IoT) network which can use technology from previous generations. DISH is continuing to build a true standalone 5G network; however, they must first acquire the towers necessary to support its network from Sprint until the sale of Boost Mobile is complete. As DISH builds, it will be working to create its network one city at a time to build up various markets around the country. Its goal is to have at least one city complete by the end of 2020 but the coronavirus pandemic is threatening to have these ambitions delayed. DISH will need to continue its push as the Federal Communications Commission (FCC) has set a deadline to cover 70% of the United States with its 5G network by 2023 as part of its stipulations in allowing DISH to purchase Boost Mobile.
Overcoming a Lack of Sports Revenue
Television providers across the industry are keeping an eye on how leagues will showcase their products for the rest of 2020. We have seen many leagues return this summer, with more set to come, after missing out of months of sports content, but as cities open up, there is a growing concern of the second wave of COVID-19 occurring and the possibility of additional future shutdowns. Football is a giant revenue generator that has remained relatively unaffected by COVID-19, but with the fall and winter slated for additional concerns than we are already seeing for another wave of outbreaks; DISH could suffer from more cash flow and revenue troubles which could delay its 5G operations even further. Still, DISH is confident in its cash on hand and adjusted projections. The television provider is also suspected to be getting a boost from an outside source.
A Secret Partner Expected to Emerge
Part of DISH's optimism has circled the fact that many expect DISH to receive help building out its 5G network from a major company such as Amazon or Google. Chairman Charlie Ergen has even gone as far as saying that through this partnership he feels that the 5G network DISH is creating will surpass the competition. "There's no question in our mind that we are going to build a better network that's less expensive and less expensive to operate and more flexible," he said. The conditions of building this network will not be as simple as they once were but DISH's commitment and a large amount of the wireless spectrum should bolster their network in a variety of ways. If DISH can grow under these conditions, the years to follow as it further develops its 5G technology should be much better to operate in.
Source: Fierce Wireless