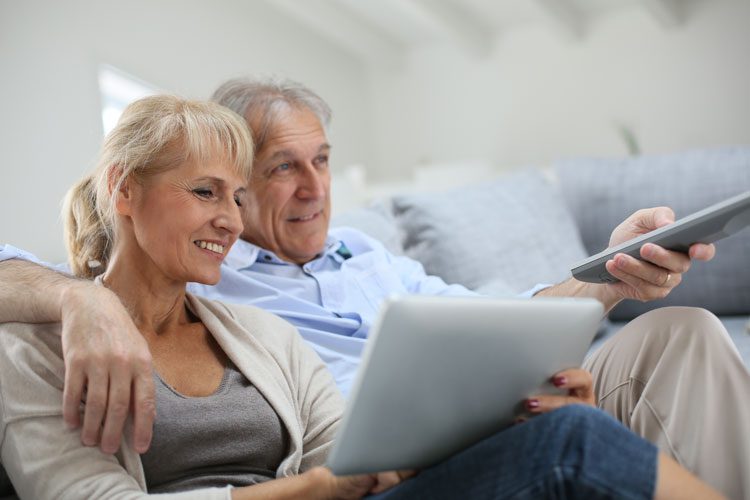 When you subscribe to DISH Network, you have the option to add-on the Stars & Stripes pack to your channel line-up for the ultimate personalized TV experience. This package is packed with nine channels for only $10.00/month. Go back in history, explore new destinations, and discover thrilling true crime stories, all from the comfort of your home! Take a closer look at some of the best shows each channel has to offer with the DISH Network Stars & Stripes Pack.
Starz Encore Westerns Channel
The hub for all your classic western needs can be found on the Starz Encore Westerns channel. It features a variety of vintage and present-day western movies like One Foot In Hell, Young Guns, and The Oregon Trail, as well as reruns of popular western series like The Virginian, Cheyenne, and Death Valley Days. Embrace your inner cowboy as you experience the Starz Encore Westerns Channel.
American Heroes Channel
Engage in shows and documentaries that focus on the military, warfare, and history all on the American Heroes Channel. Listen to survivors of World War 2 who give personal accounts of their life on Witness to War. Test your knowledge of American history on America: Facts vs. Fiction as host Jamie Kaler debunks myths, shares hidden facts, and explores the truth behind some of our military's history that can sometimes be altered. You can also enjoy Mafia's Greatest Hits and learn more about the rise and fall of the mafia and the brave individuals who took them down. The American Heroes Channel offers a variety of engaging content that focuses on America's history and is perfect for any history buff.
Destination America Channel
From the comfort of your couch, experience breathtaking views in Alaska and explore some of the most haunted places in the country. The Destination America channel features a variety of shows that embody the beauty of Alaska like Living Alaska and Buying Alaska. For those looking for something unworldly, investigate mysterious unknown creatures that live in the Appalachian Mountains on Mountain Monsters. Destination America also features the show Paranormal Lockdown where paranormal investigator Nick Groff tries to document and communicate with spirits in hopes of learning more about the unknown. Destination America offers a variety of entertaining content available at your fingertips.
Smithsonian Channel
What do ancient history, wildlife, and mysteries all have in common? You can find them all on the Smithsonian Channel! An American Aristocrat's Guide to Great Estates takes you back in time and captures stunning estates and astonishing castles that were once the homes of British royalty. Discover the harsh challenges that wildlife in America face through each season on America's Wild Seasons. From Pablo Escobar to Harry Houdini, break down the deaths of celebrities throughout history on The Curious Life and Death of… The Smithsonian Channel offers a wide range of content for everyone to enjoy!
Reelz Channel
If you're a fan of true crime or love to peak in the window of the lifestyles of the rich and famous, then the Reelz channel is perfect for you! Get the inside scoop from previous staff members who worked closely with Princess Diana and Queen Elizabeth as they share what it was like to see how the royals lived on The Story of the Royals. In contrast, the documentary Charles Manson: The Funeral follows Manson's Grandson, Jason Freeman, who fought to control his grandfather's body and funeral. See first-ever footage of the funeral and cremation, as Freeman is faced with Manson supporters who want to say their last goodbyes. And, whether it's Oscar nominees or platinum record artists, money is coming in as they get a taste of the high-life. But what happens when managing money goes wrong and suddenly you can't afford your lavish lifestyle anymore? Broke and Famous follows the stories of Michael Jackson, Nicolas Cage, Johnny Depp, and more to see how their celebrity lifestyle went wrong.
getTV Channel
The getTV channel is packed with popular action, crime, comedy, and western TV series. Watch iconic shows like Good Times and All in the Family or dive into classic western series like Bret Maverick, Walker Texas Ranger, or Guns of Paradise. The channel also has newer shows like Catch 21 where host, Alfonso Ribeiro, quizzes contestants with trivia questions as they try to build a hand closest to 21. To add more to the variety of content, Hot in Cleveland is about three women who rediscover themselves in Ohio. getTV has a little bit of something for everyone to binge-watch!
Crime and Investigation Channel
The Crime and Investigation channel is your one-stop-shop for all the crime and mystery content you could imagine. Shows like The First 48 give you an insight of real-life homicide investigators who provide viewers with access to crime scenes and forensic processing with hopes of solving the case and tracking down leads within the crucial first 48 hours. Kids Behind Bars: Life or Parole tells the story of eight children who were sentenced to life in prison. Watch their stories unfold as some of them are trying to seek resentencing as a new US Supreme Court ruling is in effect. The Crime and Investigation channel gives you a glimpse into how the United States combats crime and an inside look into how our prison system operates.
Cowboy Channel
The Cowboy Channel is the first network to have 24 hours of western sports and western lifestyle content. To start things off, the Western Sports Round-Up reviews rodeos results from across the country, interviews with celebrity cowboys, and includes footage from the most recent performances in western sports. If you love horses then Gentle Giants is the show for you! Get an in-depth look into how draft horses from around the country live on the farm, in the field, and in the arena. For all the cowgirls out there, RanchHer captures the lifestyle of female ranchers and gives you a glimpse of how these incredible female ranchers manage their families all while trying to operate a ranch. The Cowboy Channel offers unlimited access to all things western!
True Crime Network
The True Crime Channel (formerly known as the Justice Network) is the first 24/7 true crime broadcast network. Discover shocking stories about real-life murderers who put a surprising twist to the crime on Bizarre Murders. Learn about high-profile murderers and the mistakes they made that ultimately led to their arrest on A Killer's Mistake. Poisonous Liaisons traces the history and science behind crimes involving poison and relates them to modern-day crimes. Get your scandalous fix any time of the day on the True Crime Network.
The DISH Network Stars and Stripes Pack offers a mixture of entertaining content for everyone to love! When you become a member of the DISH Network family, you can add-on these nine channels for only $10.00/month. If you are an active military member, veteran, or 55+ years of age, you automatically get this package for free! Have unlimited access to true crime, western sports, history, lifestyle, and more.