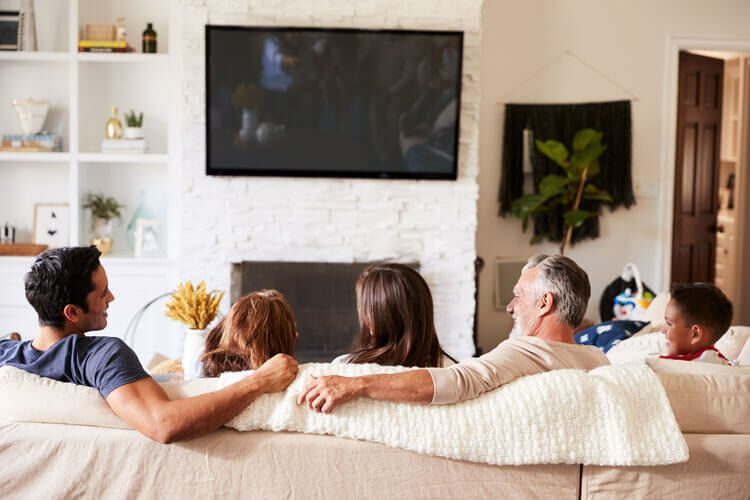 DISH Network's Whole-Home HD DVR allows you to connect your TV, phone, laptop, and tablet so you can easily move what you're watching from one device to another. When you become a member of the DISH Network family, you gain access to exclusive features with the Hopper 3, Joey, and Wireless Joey. The award-winning DVR system from DISH network is packed with all the bells and whistles that will take your TV experience to the next level. Let's review the system and why it makes a fantastic addition to your home.
What Is The Hopper 3?
The Hopper 3 DVR is the primary receiver that is loaded with one-of-a-kind features. It allows you to watch and record 16 shows at once, store 500 hours of HD content, and with the MultiView split-screen, you can watch four HD shows at the same time. With a faster navigation and 4K, it's the most power-packed DVR on the market. Even Wired magazine called the Hopper 3 "the most ludicrously powerful cable box ever." It's an award-winning DVR that's amassed a ton of industry awards including "Video Product of the Year" in 2017.
What Is The Joey Receiver?
With the help of the Hopper 3, the Joey is a secondary receiver that lets you access DVR recordings where you can start watching your favorite show in one room and pick up where you left off in another. The Joey offers an easy and consistent experience from any room in your home!
What Is The Wireless Joey Receiver?
The Wireless Joey amplifies your TV experience from any place in your home- all without wires! With the use of the Hopper 3 DVR, you can pair up to three Wireless Joeys from remote places like your patio, garage, or any other room. This means you get your favorite live TV, DVR content, menus, programming guides, and commands from any TV with a Wireless Joey!
DISH Network Makes It Easy To Watch All Your Favorite Content From Any Place in Your Home With The Whole–Home DVR System
DISH Network's award-winning Whole-Home HD DVR and secondary receivers create a unique experience that links your home TV from room to room. With this system, you can start watching a show in your living room and then move to the bedroom without missing a second of your favorite show or movie. Recording conflicts? A thing of the past! Record up to 16 shows while even watching your DVR recordings without issues on every TV. So say goodbye to fighting over who gets to watch their favorite shows, everyone can enjoy all of their favorite content anywhere in your home all with DISH. And to make your experience that much better, the interface on your Hopper 3, Wireless Joey DVR, or Joey DVR is the same across the board for a consistent experience.
The Perks Of Being a DISH Network Customer
At DISH, we make watching TV easy and simple, as it should be. Anywhere you watch TV you will experience a consistent and seamless TV platform and won't have to worry about learning a new system. Our technological advancements make enjoying TV effortless. You can pause, play, resume, delete shows, and more from any place in your home all while using the same system.
With the exclusive DISH Anywhere, you can watch your DVR recordings, movies, and shows all from your phone, laptop, or tablet. You get access to PrimeTime Anytime where all your favorite primetime shows are automatically recorded. You also have access to AutoHop where you can immediately skip commercials.
Get The Whole-Home HD DVR System And More With DISH Network
When you're a subscriber with DISH Network, you gain access to one of the best experiences in satellite television. DISH packages start at $79.99 for 190+ channels including locals and go all the way to 290+ channels. Each customer has a three-year price lock guarantee so your rate will never go up during your two-year contract. So that means the same bill, every month, for three years. You can even customize your DISH Network package with premium add-on channels such as the Multi-Sport Package or one of the Lifestyle Packages. And if you want to take your TV experience one step further, DISH offers bundling options with various internet providers so you can get the most bang for your buck bundling your TV and internet! Sign up for DISH today and get all of your favorite content on the award-winning Hopper DVR system.