DISH WIRELESS: THE FUTURE OF 5G IS COMING!
Here's Everything You Need to Know
Get excited, DISH Wireless is on its way! As we wait for details about the highly anticipated 5G wireless network launch from DISH, we've tracked down all the latest information on everything we know so far.
About DISH Wireless
The DISH 5G Network
DISH Wireless is the nation's only greenfield 5G network with a mission to connect people and things on a whole new level, unlike anything we've experienced before. This network is the latest innovation brought to you by DISH Network with the goal to change the way we communicate. As the new fourth wireless carrier, DISH is going to bring its customers exceptionally fast speeds through 5G wireless technology and the best customer-facing value.
It's more than just making a phone call, DISH 5G Wireless is going to revolutionize how we think about telecommunications and amp up the way we interact with the world around us every day.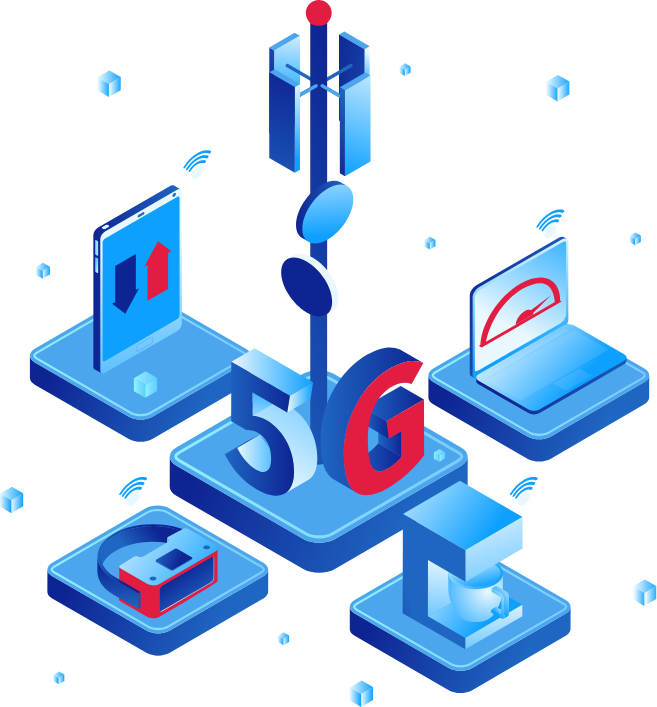 THE TIMELINE

DISH announces plans to launch in 25 major markets and 100 smaller cities in its June buildout deadline of covering 20% of the U.S. with 5G connectivity. DISH is also testing critical pieces of tech before its launch, most notably VMware's RIC- an integral part of open RAN architecture and an essential component of DISH's network.
February 2022
Coming out strong, DISH names John Swieringa, president and COO of Dish Wireless. The new wireless carrier also spent more than $7.3 billion at the FCC's 3.45 GHz auction. It announced new partnerships with WCI for enterprise 5G private wireless and Verica's CV platform to boost network reliability.
January 2022

DISH's prepaid business, Boost Mobile, launched a game-changing $25/month unlimited plan for its subscribers in its latest "Carrier Crusher" plans. DISH Wireless also announced yet another impressive vendor: FreedomFi. The FreedomFi gateway is an essential piece of DISH's network that makes everything work through cutting-edge technology and innovation.
December 2021

DISH Wireless raised a whopping $5.25 billion in a secured debt offering to help finance the potential purchasing of more wireless spectrum licenses and wireless infrastructure buildout. DISH also announced Cisco as its latest vendor to tackle the enterprise space and a new partnership with Rakuten Symphony as an OSS vendor- a crucial piece of its cloud-native 5G network build.
November 2021

DISH Wireless selects Spirent for 5G core automated testing, which will allow DISH to provide its business and consumer customers with leading-edge solutions. DISH also announced it will work with NEXSYS-ONE for a 5G network deployment platform to help manage its 5G network build. Lastly, DISH revealed a new partnership with Helium to leverage the Helium Network's blockchain model using CBRS Spectrum to support open source and low-cost wireless connectivity ecosystems.
October 2021

DISH Wireless acquired Gen Mobile, accelerating its EBB growth with hopes to bridge the digital divide. The company also selected IBM's AI-Powered automation and network orchestration software and services for its new cloud-native 5G network. DISH also added more companies to its list of growing 5G collaborations with 10x People and Input Output Global (IOG). And finally, DISH Wireless debuted the Celero5G, an exclusive 5G phone for its Boost Mobile customers.
September 2021

DISH Wireless announced that its 5G beta service in Las Vegas, NV will go live in Q4 of 2021, a few months later than expected. DISH also applied for the 3.45 GHz auction with hopes of increasing its real estate of spectrum!
August 2021

Mid-July DISH Wireless and AT&T announced a new $5B deal where AT&T will be the primary network services partner for DISH MVNO customers. DISH also broke ground for its first 5G site in Orlando, Florida.
July 2021

DISH Wireless and Dell announced that the companies would work together to build the nation's first Open RAN 5G Edge Infrastructure. DISH also announced with Nokia that they would partner to debut the first 5G standalone core network in the public cloud powered by AWS. DISH also, for the first time, started taking sign-ups for its new 5G network.
June 2021

A relatively quiet month for DISH Wireless, but still productive nonetheless! DISH added Oracle to its list of vendors, and with this new partnership, DISH will be able to bring new services and levels of innovation to its customers.
May 2021

April was a big month for DISH WIreless! DISH Wireless announced that it will be collaborating with Nokia's Netguard Security suite to provide security solutions and networking slicing capabilities to DISH's 5G network.In addition to this announcement, DISH Wireless finally announced that Las Vegas, Nevada will be where the carrier deploys its first 5G network in partnership with Amazon Web Services (AWS)! This is huge news for DISH Wireless, as it will be bringing the nation's first standalone (SA), cloud-based 5G open radio access network (O-RAN) to Sin City.
April 2021

In an era where privacy is everything, DISH Wireless added a privacy option for its Boost Mobile subscribers for just $5.99/month. The bundle will help protect subscribers against identity theft, blocking spam, and lessening exposure to viruses. Upgrading the Boost MObile user experience wasn't the only thing DISH Wireless did in March 2021, the company also announced yet another partnership with Amdocs to bring its Optima to the DISH Wireless enterprise as the carrier's billing platform. Lastly DISH Wireless signed a huge master lease agreement with American Tower, which provided DISH with access to as many as 20,000 sites across the United States. This move beefed up DISH Wireless' infrastructure portfolio to help support its nationwide 5G network.
March 2021

DISH Wireless added yet another impressive vendor to their list, Aviat Networks. Aviat will help DISH Wireless supply solutions that can leverage microwave transport for midhaul and backhaul in its 5G network. The wireless carrier also expanded its 5G infrastructure by inking seven new tower deals with Harmoni Towers, Mobilite, Parallel Infrastructure, Phoenix Tower International, Tillman Infrastructure, Tower Ventures, and Vogue Towers to spread 5G throughout the entire United States.
February 2021

DISH Wireless ended a successful 2020 by testing a fully-virtualized standalone 5G core network in Wyoming using the industry's first O-Ran compliant FDD radio developed by MTI. The company also announced an infrastructure deal with Crown Castle.
December 2020

Towards the end of the year DISH Wireless added yet another set of impressive vendors to their lineup: Hansen Technologies and Intel to help tackle the company's virtualization and cloud-based application endeavors. DISH Network also joind the O-RAN Alliance, that includes several top brands including AT&T and Deutsche Telekom, just to name a few. DISH finished the month by inking fiber deals that would support coast-to-coast coverage for 60 million people with Everstream, Segra, Uniti, and Zayo.
November 2020

DISH Wireless started the month with no shortage of ambition by announcing a partnership with Blue Planet to help with automation for its wireless division. The company also updated their prepaid business, Boost Mobile, with a new plan that starts at $10/month. For a full list of Boost Mobile's plans, click here. DISH ended the month by adding Intel to its list of growing partners as it looks to build out its 5G network by 2025.
There have been no official announcements for 5G plans, pricing or phones, but check back here or join our email list to stay up-to-date on DISH Wireless.
October 2020

DISH dominated the CBRS Auction acquiring the most mid-band 3.5 GHz licenses of any other bidder, with over $912.9 million in bids. DISH Network also added two new industry titans to their team, Craig Sparks and Steve Becker. The Colorado-based company also chose Nokia as its latest vendor for the up and coming DISH Wireless network.
September 2020
DISH acquired Ting Mobile through an exciting new partnership with Tucows. In addition to DISH's impressive partnerships with Altiostar, Fujutsu, and Mavenir, they have announced another vendor to work with in VMWare.
August 2020

It was announced on Wednesday, July 1, 2020, that DISH Network completed the purchase of Boost Mobile, Sprint's prepaid service for $1.4 billion.

Boost Mobile
As of July 1st, DISH Network acquired Boost Mobile and subscribers can. now purchase plans under the faster and more reliable prepaid service. Customers can sign up for either of the plans with their existing compatible device or by purchasing a new Boost Mobile device. For a current list of offers, take a look at our breakdown of every plan and perk from Boost Mobile!
July 2020

The merger between T-Mobile and Sprint became final, bringing DISH Wireless into the spotlight as the newest wireless carrier.
December 2019
Previous
Next
WHY YOU SHOULD CARE ABOUT DISH WIRELESS' 5G NETWORK
Reason #1


5G is the fifth generation in wireless technology and is twenty times faster than 4G and will make your phone and home faster.

Reason #2


5G will power the Internet of Things (IoT). This is important because it will enable smart homes, cities, and factories to bring new possibilities to your world. Think autonomous cars, better VR & AR experiences, home appliances that talk to each other – it's a big deal. DISH Wireless is at the forefront of connecting people and things.

Reason #3


Rural America will finally get fast Internet speeds. DISH will deliver faster speeds to underserved parts of the country that still run on slow 4G and 3G networks.

Reason #4


DISH Wireless will be built with their customer in mind, so you can expect quality 5G speeds and performance at a low price.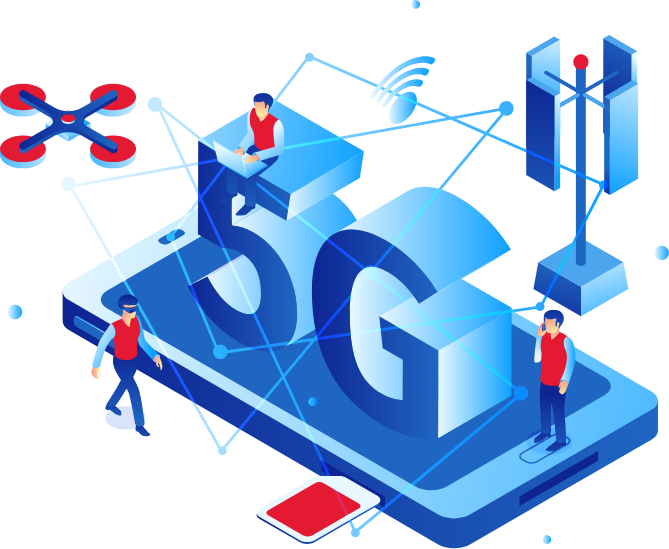 DISH WIRELESS 5G COVERAGE AVAILABILITY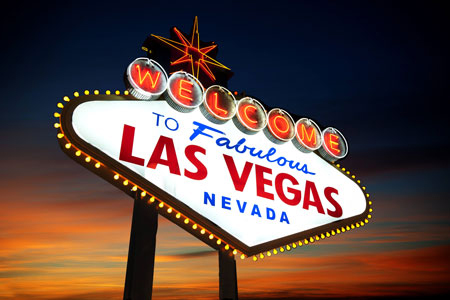 Las Vegas, Nevada