HughesNet Satellite Internet
Bundle HughesNet with DISH Network TV for the Total Entertainment Package and Save!
Multiple connection types available including cable, DSL, fiber, fixed wireless, and satellite.
Nationwide availability
Starting at just $64.99 a month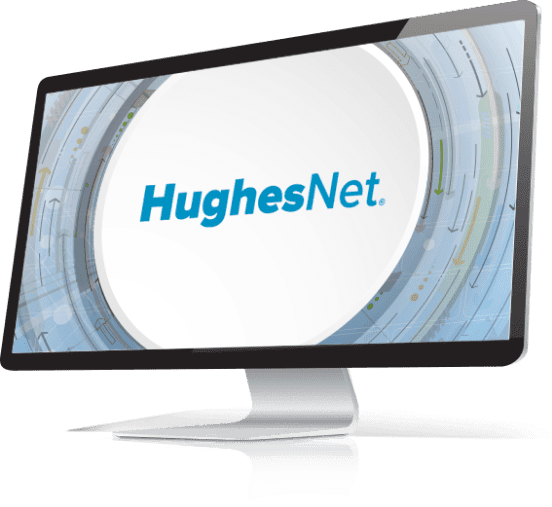 HURRY, LIMITED-TIME OFFER!
There's a package available — at a great price — no matter what your needs for Internet are!
Enter Your Address to View Package Pricing
Why HughesNet?
Unlimited Data – All plans have unlimited data with no hard limits. If you exceed your monthly limit, HughesNet won't cut you off, you'll stay connected at 1-3 Mbps.
Super-Fast Speeds – No matter where you live, every plan comes with 25 Mbps download speeds and 3 Mbps upload.
Built-In Wi-Fi – Each plan includes an integrated Wi-Fi modem so you can seamlessly connect all of your home's devices without the mess of cords!
Bonus Zone – Plans start with 15GB of data and go up to 50 GB. Need more? Get an extra 50 GB/month of additional data from 2 AM-8 AM with Bonus Zone.
Video Data-Saving Features – Enjoy a perfect streaming performance every time. HughesNet will adjust your video for DVD-quality performance while using less data.
GET DISH TV & INTERNET
SPEEDS STARTING AT 25 MBPS
You give us a little info about yourself
We search for the best TV and Internet deals in your area
You save more money!
By submitting this form, I acknowledge that I permit GoDISH.com to use my information provided to search for their best current offers for DISH Satellite TV plus internet service. I also grant GoDISH.com express consent to contact me at the number and/or email address I have provided above with automated technology in relation to this inquiry via phone, e-mail, or text message. I understand that I am not required to consent to make a purchase.
Why Buy HughesNet Internet Through GoDISH
GoDISH makes it easy to get set up with the best in TV and Internet services.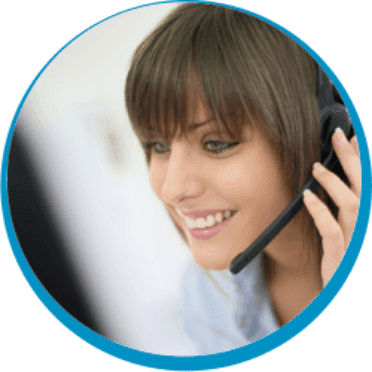 We Handle Everything
We make it easy! In one phone call, we'll have your DISH TV and HughesNet satellite internet services setup.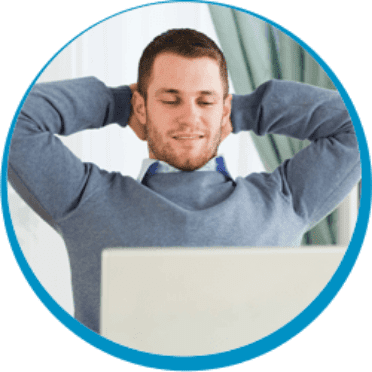 Big Savings
By bundling HughesNet and DISH Network services, you can tap into extra savings and offers like a $200 Visa gift card.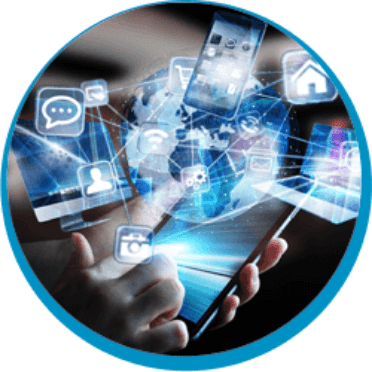 Available Nationwide
Regardless of where you live, you have access to quality TV services and high-speed Internet. As long as you've got a clear view of the sky, you've got service.
FAQs About HughesNet Satellite Internet
How Fast is HughesNet Satellite Internet?

All HughesNet plans come with speeds capable of reaching 25 Mbps. These speeds can power multiple devices, allow for online gaming, provide enough speed for streaming your favorite shows and videos, and so much more.
Is HughesNet Satellite Internet Available for Your Home?

Available nationwide, HughesNet is a viable option in every state in America. If you are capable of catching a line-of-sight, you can gain access to HughesNet.
How Does HughesNet Satellite Internet Work?

Your signal is transmitted from your modem to your antenna and shot into space where it reaches a satellite. From there it is sent down to HughesNet where the Internet is accessed via the cloud and shot back into space to its satellite. Once it reaches the satellite, your signal is sent back down to your antenna, and to your modem where it is received by your computer.
Is HughesNet Satellite Internet Good for Gaming?

Yes, with HughesNet's incredible speeds, you can compete on the latest titles with your friends, stream shows on your favorite streaming services, download files, surf the web, and more.