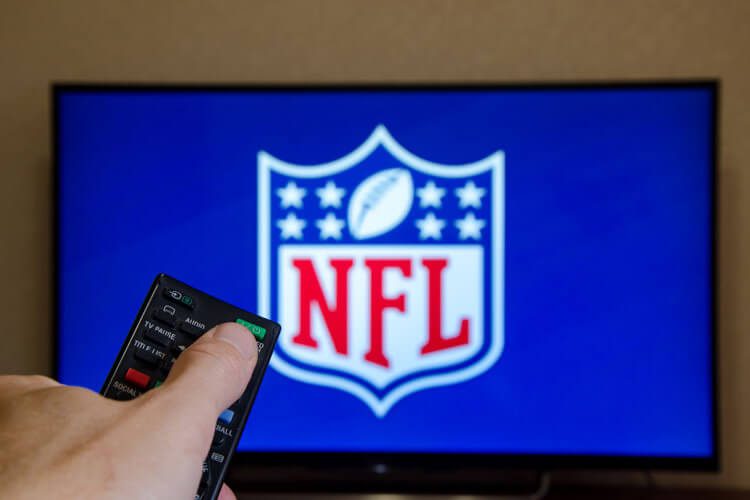 There are many different sports with several more leagues within each but nothing quite compares to the NFL. What other league brings you, your friends, family, co-workers, and perfect strangers together for an entire afternoon of beers, wings, and yelling at a television screen for hours on end? With the ongoing pandemic, social gatherings may be limited, but that doesn't mean we can't follow the world's most notable sports league and watch all of the action as modern-day gladiators collide and on any given Sunday, magic can happen. Get to know some of the biggest storylines to keep an eye out for this season as we watch apart but enjoy together.
Old Dogs Learning New Tricks
Tom Brady, Philip Rivers, and Aaron Rodgers, some of the most notable names in the league over the last decade and they're all facing unfamiliar territory. You have one of the most decorated players in NFL history making a career change as the end draws near and he's trading in the snow for the beach. Tom Brady is out to prove he's still got it and it wasn't just the "Patriot Way".
Speaking of changing teams, Philip Rivers is headed to Indianapolis in a quest to lead a franchise filled with storied quarterback history and to claim the one thing his career is missing, winning the Big Game.
Finally, you have Aaron Rodgers who may somehow be on the hot seat. In what was one of if not the most shocking move of the NFL's first-ever socially distant draft earlier this year, the Green Bay Packers stunned the world and drafted Jordan Love, a promising quarterback from Utah State in the first round. Arguably the most talented in his position when he is healthy, Rodgers finds himself going from a game away from the Big Game to playing the role of a mentor to his replacement all in a matter of months. Does he embrace his new role or follow in the footsteps of his predecessor?
The Raiders Tackle Las Vegas
Finally, there's something to do in Las Vegas other than gamble because the NFL has arrived. On a serious note, this may feel like a bit of a test run rather than a grand opening due to the pandemic but Las Vegas has been looking to make its name in the NFL for quite some time and it is finally getting its opportunity to do so. Jon Gruden is continuing his ongoing project of building a championship-caliber team and the fans in Nevada are buzzing for what looks to be a solid core of players beginning to develop. Time will tell what the legacy of the Raiders will be now that they have left Oakland but the future is bright and it begins this year.
More Outside Factors Than Ever
A worldwide health crisis, divisive social issues involving protests, and as if that wasn't enough, a realistic financial issue that could be bubbling to the surface because of all of it; this is an NFL season like no other folks.
Stances aside, the NFL has a ton of hurdles to jump through to ensure that the product they put on the field will not only be worth watching but possible at all. The risks that are involved with teams catching COVID-19, especially when you consider the sheer size of NFL organizations, are going to be ever-present this year. Besides the league having to step in, they have offered players the option to sit out without penalty and it looks like some may be doing so. It's hard to blame a player who has an obligation to his family, friends, and himself for good health to miss out on something that in the grand scheme of things isn't too high on the list of importance.
Throw in ballooning contracts such as Patrick Mahomes with the loss of income the league is expecting and you have a lot of outside forces affecting the league. The NFL will have its hands full dealing with a variety of non-football related issues in 2020 and beyond.
The NFL is Exclusively Stateside
While playing games in other countries has become the norm for the league, this will be the first time the NFL plays all of its games within the United States since 2006. International games had been a part of the league's plans for 2020 with 4 games scheduled to take place in London and another to be played in Mexico City. International branding is a large part of the NFL's commitment to growing the game in global markets. In a year in which the league is facing a potential tremendous loss in revenue, this could be yet another blow in growing the NFL's interest and bottom line.
Watch Your Favorite Team Reach Paydirt With GoDISH
Your favorite players are set to hit the field and you won't want to miss any of the action. With GoDISH you can catch tons of football-related content, fantasy advice, highlight reels, and of course, the games themselves. DISH subscribers can even take their outstanding satellite television packages and bundle them with a variety of Internet service providers from a range of top-rated names. You can learn more about what to expect when viewing the NFL on DISH today or contact GoDISH today to get started with the right television package for your needs.