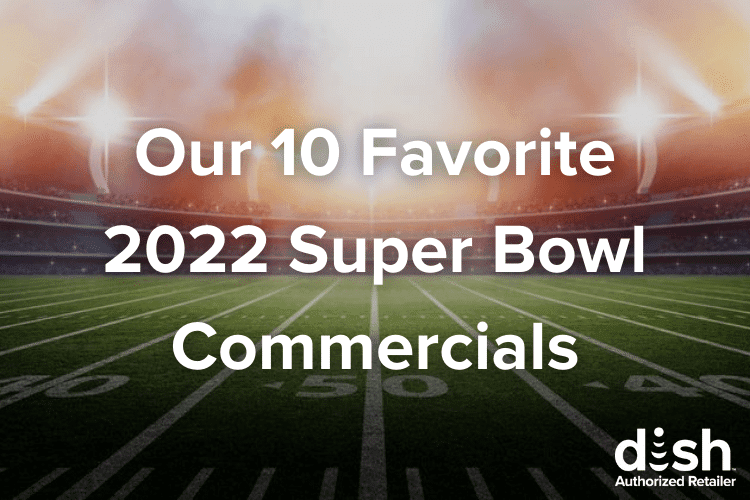 The Super Bowl isn't just always about football (it is, but there's more), some tune in just to watch the commercials! Every year there's always the same mix: the funny, attention-grabbing commercial that either featured your favorite celebrity or a quippy tagline, the classic commercial that either tugged at your heartstrings or was just an all-around great ad, or the one that sort of left you scratching your head. While everyone has an opinion over what they consider their favorite commercial, we've compiled a list of what we can gather are the most favored ads that most of the internet can agree on. 
In no particular order…
Toyota: Brothers 
GM: Dr. EV-il
Hellmann's: Mayo Tackles Food Waste
Uber Eats: Uber Don't Eats
FTX: Don't Miss Out
Amazon: Mind Reader
Lay's: Golden Memories
Chevrolet: Sopranos Reunion
Squarespace: Sally's Seashells
Irish Spring: Welcome to Irish Spring
Watch More and Save More with DISH Network
Never miss a moment of your favorite game, TV show, or movie with DISH Network. With DISH, you get instant access to hundreds of channels and popular streaming options, all in a quick click, starting at just $69.99/month. One of the best perks? Two-year price lock guarantee! That means no price hikes, and you can count on the same bill every month, for two years, among other great perks!
Get started today with DISH"s award-winning service and see why DISH is hailed as one of the best TV experiences ever. Call us at 1-888-291-7119 or click to order now.