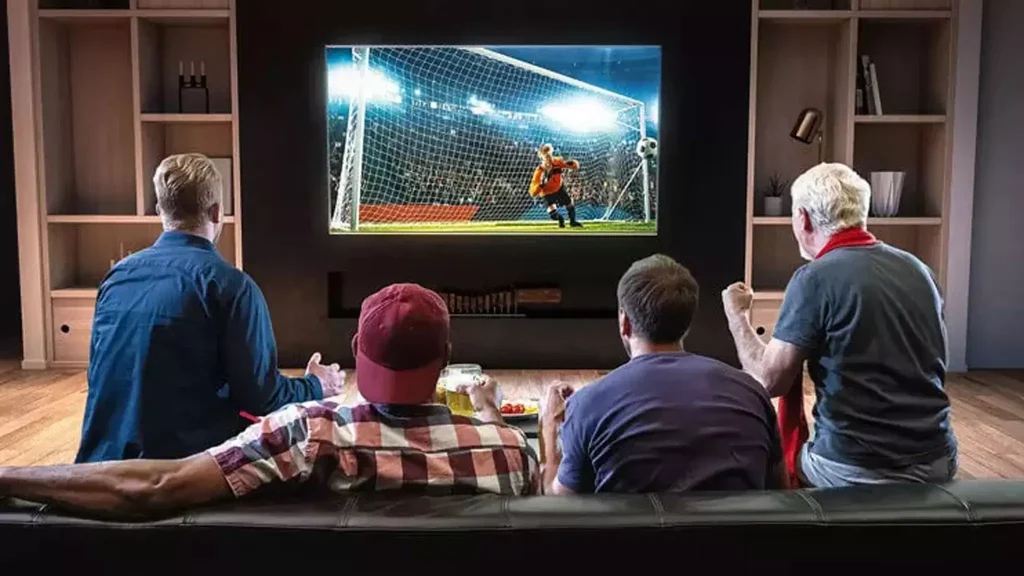 Both satellite TV and cable do the same thing at the end of the day: deliver TV services to your home. Both services provide vast channel selections, HD DVRs, access to your favorite local channels, sports, and news as well as streaming platform integrations such as Netflix or Amazon Prime Video. However, when you compare satellite tv vs cable side by side in the categories of setup & installation, equipment & technology, and coverage, it becomes clear that satellite TV does have the edge.
Compare Satellite TV Vs. Cable Setup & Installation
Though cable and satellite TV may seem like very different mediums, they're quite similar. Satellite TV uses signals transferred from antennas to satellites in space that then redirect back to your home, giving you TV with a reliable signal or your money back. Cable companies use satellites to get feeds that broadcast your content using a physical cable. Both require a technician to come to your home and install either a junction box for cable or a satellite dish for satellite TV. 
Compare Satellite TV Vs. Cable Equipment & Technology
Since satellite TV's signal is transmitted wirelessly and cable TVs are wired, the equipment for each is different as well. For cable television to work, it requires the coax cable connection as well as a cable box provided by the cable provider. You also need your home to be wired properly and the biggest issue you can run into with cable is if the underground wiring needs to be replaced or installed. For satellite television, you'll need a satellite dish installed on your roof and run wiring down to your home either through a modem or gateway. The technician will then point your satellite in the right direction so you can receive a signal.
For technology, depending on which carrier you choose, you'll have different DVR technologies to use. DISH Network provides the best value in TV with the smartest DVR in the world, the Hopper 3. Unlike cable, the Hopper 3 allows you to record up to 16 shows at once, watch 100% of your favorite live shows and recordings anywhere, skip commercials, 500 hours of HD storage, and built-in integrations for your favorite streaming apps like Netflix. The Hopper 3 also comes with a handy remote locator if you find yourself checking the couch cushions for your remote frequently, as well as voice features. With DISH Network, you always get the most up-to-date technology so your TV viewing experience is never anything short of exceptional.
Compare Satellite TV Vs. Cable Coverage
One advantage to DISH Network is you have reliable coverage nation-wide. As long as there is a spot to install a satellite dish, satellite television will provide a crystal-clear picture from anywhere. In contrast, cable television requires each home to be connected to a coax cable network, which is not always widely-accessible in certain parts of the country, particularly in rural areas. So why not enjoy satellite TV with the freedom to go anywhere, all the while enjoying a stellar experience from DISH Network?
What You Get With DISH Network
When you subscribe to DISH Network, you get more than just a satellite dish. Every customer gets the following:
Another perk of being a DISH customer is you can amp up your TV-viewing experience with the mighty Hopper 3 DVR:
Never miss primetime shows again with PrimeTime Anytime.
Watch live or recorded TV on any device with DISH Anywhere.
Skip commercials with AutoHop.
Stream integrated apps like Netflix, YouTube, Amazon Prime Video, and Pandora.
Watch 4 shows at the same time with Multi-View.
Never lose your remote again with Remote Finder.
Use the Voice Remote with Google Assistance.
Sports junkies, movie lovers, or binge-watchers, it doesn't matter who you are, there is something for everyone to enjoy. DISH creates an exceptional TV experience and is crafted around your needs. From a variety of TV packages to award-winning customer service, DISH Network delivers the most value when compared to any cable company.