Past Winners
Congratulations to Barbara. She won the latest essay contest and was awarded the $1,000 GoDISH Scholarship.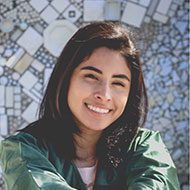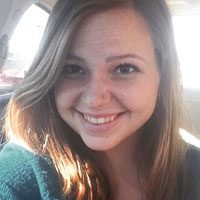 The GoDISH Spring 2017 $1,000 Scholarship
Here is your chance to earn a $1,000 scholarship for college from GoDISH.
To ease the hard-hitting reality of increased college tuitions for families all across the country, GoDISH.com, a leading Houston-based retailer of DISH Network Satellite TV, announced the launch of its GoDISH Spring 2017 scholarship. It is currently an exciting time of year when students begin hearing about their acceptance to the colleges which they have applied, and they are preparing to make a very important decision. The scholarship will grant a winner with a one-time prize of $1,000 which can be applied to eligible education-related expenses incurred during the 2017-2018 academic year.
"Over the past decade, technology and satellite TV have significantly evolved and are now very different from what previous generations experienced," states Lanny Hayes, Vice President of Marketing for GoDISH.com. "We are interested in hearing from college-aged students about where they think the industry will go in the coming years."
GoDish.com is looking for entries in the form of a blog answering the question:
"With ever-changing technology, how might the satellite television industry innovate to meet future consumer expectations?"
To be considered for this scholarship opportunity, applicants must publish a blog post answering the above and include the hyperlink in their completed scholarship application. Applications (with hyperlink to published blog posts) must be submitted no later than February 24th, 2017.
The GoDISH Spring 2017 scholarship contest is open to qualified applicants who meet the following eligibility requirements:
Must be a citizen or legal resident of the United States.
Must be senior in high school, or a home-schooled student with an anticipated summer 2017 graduation or GED completion.
Applicants must have completed SAT or ACT testing, and must ultimately enroll full-time at an accredited college or university in the United States or its territories for the 2017-2018 academic year.
Blogs must be a minimum of 300 words in length, not to exceed 500 words.
Blog hyperlink must be included in each candidate's completed scholarship application.
Application must be completed and submitted in its entirety by the deadline in order to be considered.
Employees and immediate family members of employees of GoDish.com, The Go Solution, and related companies are not eligible.
Following the submission deadline of 2/24/2017, a panel of GoDISH.com judges will choose the winning blog post. Entries will be evaluated on overall insight, creativity, clarity, application of critical thought, writing skill, and relevance. Winner will be contacted directly and announced by GoDISH no later than 3/08/2017 and will also be announced through various online and social media platforms.
Deadline is February 24th, 2017
[scholarship-terms]