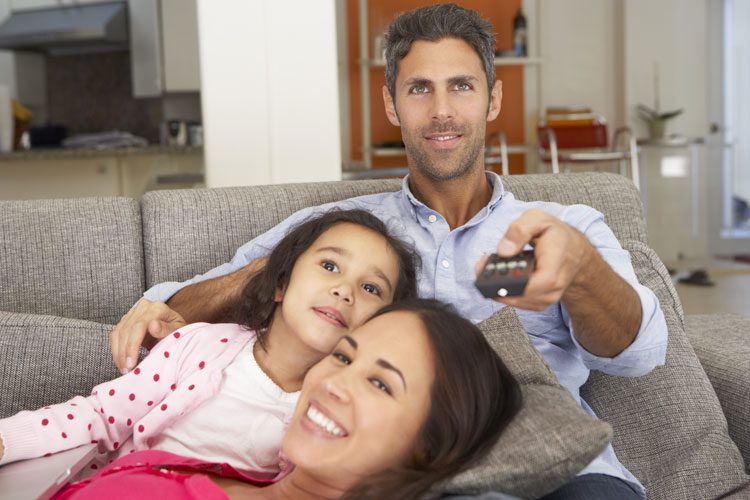 DISH Network has plenty to offer its subscribers in terms of sports, drama, sitcoms, movies, and more. There are a lot of channel options and DISH even has specific channel packages that are focused on Latino content. But with so many options it can be daunting to figure out which DISH television package is right for our needs. GoDISH is here to help find the perfect Latino-focused options for your entertainment needs. Each DISH Network package comes with a variety of exciting universal features including:
2-year price lock
Free HD for life
Channel packages can reach over 270 channels
The DISH Anywhere app to view your favorite content wherever you are
Inglés Para Todos from U-Learn to learn or improve your English
These features are just some of the many wonderful things to expect when you subscribe to one of DISH's many Latino packages. Check out the individual benefits each package can bring to your home and eliminate the stress of overpaying for shows you don't watch or missing out on content you love to enjoy.
DishLATINO Clásico
With more than 180 channels it really isn't fair to call this DISH's "small" package, but DishLATINO Clásico is the smallest Latino-focused option offered from DISH. Subscribers get access to their favorite Spanish-speaking shows. This package does lack many notable networks and is focused heavily on the Spanish side of television. If you are looking to simply stay connected via television without too many bells and whistles, this package is perfect for your home.
180 channels with Spanish-focused content such as Telemundo
HD football matches from around the world
Free DISH Protect Silver protection for 6 months
Available for $47.99/month
DishLATINO Plus
Subscribers of DishLATINO Plus get more in a variety of ways. It's everything you love about DishLATINO Clásico but with more popular channels such as Cartoon Network and SyFy. Relatively close in price, DishLATINO Plus adds a tremendous amount of value including thousands of on-demand options for free.
190 channels including many popular networks without losing Spanish-focused content
Over 30 movie channels for free, up to 3 months
More than 8,000 on-demand titles for free
Available for $49.99/month
DishLATINO Dos
More than 225 channels are at your disposal when you subscribe to DishLATINO Dos. This includes a notable increase in nationally popular channels like CNN or the Disney Channel. You will even receive more sports with ESPN Deportes, TNT, and more. The DishLATINO Dos package takes a major step into the world of entertainment and provides more options for reality shows, dramas, kid's shows, comedies, and anything else you can imagine.
Over 225 of your favorite channels
Perfect for families looking for Spanish and English shows with a variety to choose from
More than 8,000 on-demand titles for free
Available for $69.99/month
DishLATINO Max
The pinnacle of entertainment where Spanish-speaking content and national channels with the option of Spanish or English collide. Subscribers of DishLATINO Max have more than 270 channel options, thousands of on-demand titles, and even channels with an international focus such as BBC America.
With 270+ channels it is the largest Latino package available through DISH
Free Smart HD DVR
Promotional, free add-ons may be available for free depending on your location and time of subscribing
Available for $84.99/month
Canales Locales
DishLATINO packages do not come with local channels. To gain access to Univision, PBS, ABC, and other local channels that may vary by location, you can add them to your home's DishLATINO channels for $12.00 a month.
Get Started With the Perfect Package From DISH
You can gain access to any of these DISH Network packages and more when you subscribe through GoDISH. We're ready to help you find the right channel package for your entertainment needs without having to overpay. You can even bundle your DISH services with one of our many top-rated Internet service providers through our partnerships with some of the biggest brands in the industry. Stay entertained without the stress by contacting GoDISH today.