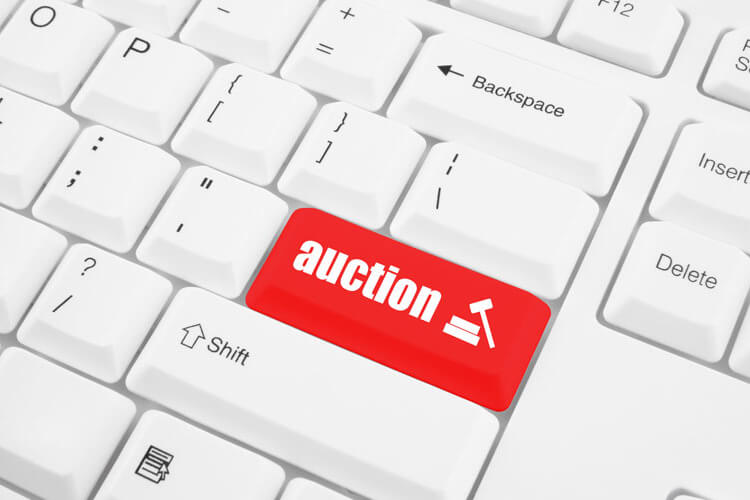 The airways all around you may not seem like much but to cell phone providers, satellite companies, and anyone else in wireless communication, they are full of information and opportunity.
Specifically, our airways are busy with many bands of the electromagnetic spectrum that make wireless communication possible. With nearly half a trillion dollars generated by the wireless industry each year, it can be easy to see why the Federal Communication Commission (FCC) insists on proper regulation. Part of these regulations includes spectrum auctions.
Companies like DISH Network or individuals or organizations capable of meeting the proper FCC requirements can purchase the use of bands of spectrum for their networks. This is important as the growth and demand for wireless communication continue to move upwards. Learn more about how FCC spectrum auctions work below. 
FCC Eligibility
While it doesn't hurt to have deep pockets, the FCC auctions are available to anyone who can fulfill these areas of criteria:
First, the prospective bidder must fill out an FCC Form 175 application and submit it electronically 45 days before the start of the auction.
Should the bidder's application pass the first step, they will then receive the appropriate information on what is for auction and must present their payment upfront to hold their spot in the auction. This payment may be refunded later.
The final step for eligibility is that bidders must be capable of paying for the bidding units they desire. Bidding units have particular licenses and units must be purchased to survive multiple rounds of bidding.
Those who can meet these standards can participate freely.
What is For Sale at the FCC Spectrum Auction?
The FCC auctions are not selling bands of spectrum but rather the licenses required to use such frequencies. Auctions are important because while they aren't always required when two or more organizations are after the same band of spectrum, auctions provide a way to settle the dispute with a clear path of access for the winning party. Winners who operate in a manner that is against FCC guidelines can have their licenses revoked. There are many types of licenses available for auction including:
Economic Area Groupings (EAGs) which include all American states and territories.
Major Economic Areas (MEAs) are 176 smaller regions throughout the United States and its territories.
Cellular Market Areas (CMAs) are used to divide the licenses granted for wireless cellular systems.
Regional Economic Area Groupings (REAGs) divided by regions of the U.S. and its territories; similar to EAGs.
These regions help divide where spectrum licenses can be acquired and where spectrum can be distributed. Companies such as DISH have worked over the last several years to acquire such licenses in a variety of regions to offer their current networks and future 5G networks. 5G doesn't travel very far and will require many different cell towers to cover the necessary devices, customers, and geographical markets it will be in demand from. As DISH has officially entered the wireless race through Boost Mobile and companies continue to expand, the competition for wireless licenses could increase over the next several years in hotly contested markets.
The Process of Bidding on Spectrum Licenses
The FCC auctions are held completely online through its Integrated Spectrum Auction System (ISAS). The way it works is that all of the licenses going up for auction are made available at once. These licenses endure rounds of bidding which each has a set time limit but the number of rounds in which they may be bid upon is infinite. This is why sometimes auctions can last months.
To keep things organized, the FCC uses package bidding which enables bidders to place their bids as a package deal. The bids are made public only after the end of each round of the auction. In the next round, bidding increases by 10% of the highest bid from the previous round.
The Future of DISH
What started as a satellite television provider has evolved into a company offering much more. Stepping into the wireless game has made DISH the fourth major wireless provider with its eyes on building a superior 5G network that reaches nationwide. Stay tuned into GoDISH for more updates on the best in programming, bundles, and wireless news that DISH has to offer, and if you need to review what the best in satellite television has to offer your home, contact us today.