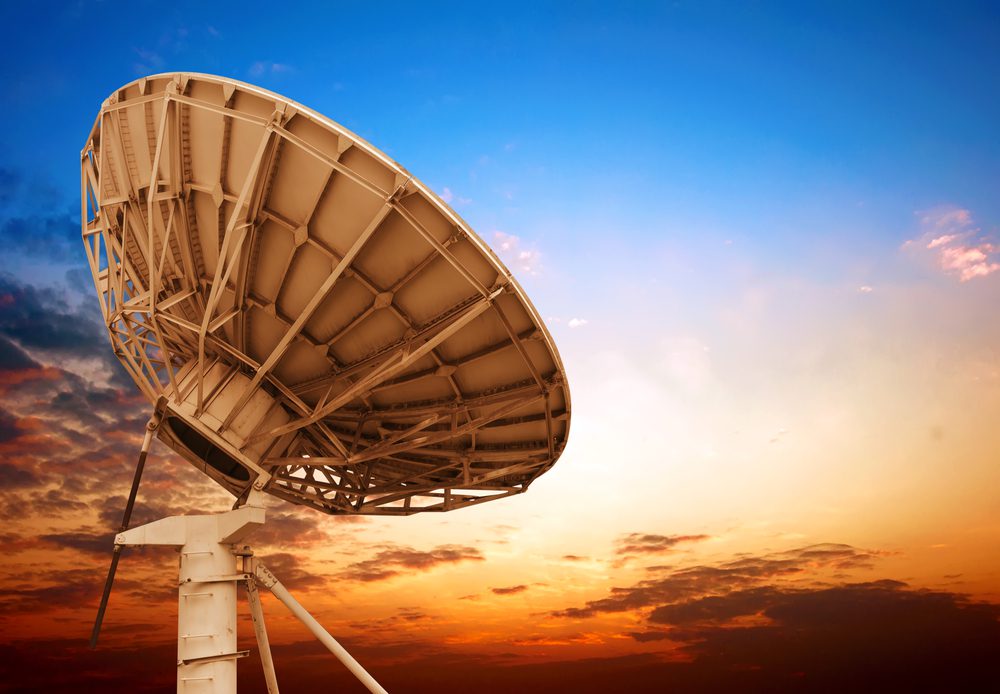 Satellite Internet is a method of receiving the Internet over signals via satellite instead of a wired connection such as cable, DSL, or fiber. It is a great method of obtaining the Internet for homes that are located in rural and underserved markets.
How Does Satellite Internet Work?
Wireless Internet connections via satellite connect a bit differently than other Internet connection services:
Your computer sends a signal from itself to your modem.
From your modem, the signal is sent to your home's satellite dish.
Your satellite dish sends the signal into space to reach its appropriate orbiting satellite.
Once your signal has hit its satellite, it is sent to your Internet service provider (ISP).
After your ISP has received the signal, it is then sent back into space, shot down from its satellite back to your home's satellite dish, sent through the modem, and finally, back to your computer.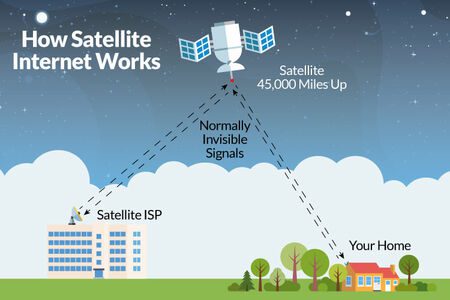 There are many steps to make this marvel of engineering happen but the result is a quality, fast connection to the Internet where other options may not be available.
Where is Satellite Internet Available?
The way many Internet connections work such as cable, DSL, or fiber connections, is that some sort of wired cable is run from an ISP and homes and businesses with access to those cables can gain its services by connecting. Unfortunately, this means any home that is not capable of connecting to any of these networks would have to miss out on Internet connection if not for wireless options such as satellite. Satellite Internet is available nationwide and virtually anywhere. So long as your home is capable of receiving and sending signals, you can connect. This is a huge benefit to those looking for fast Internet but who are unable to connect to wired networks.
Who Provides Satellite Internet Services?
Americans have two great choices for their satellite Internet providers: HughesNet and Viasat.
HughesNet has been around since 1996 and provides fast, reliable satellite Internet services with a remarkably strong signal with reliability of 99.99%. As a provider, HughesNet has proven its ability over the years to deliver this exceptional rate of reliability despite obstacles such as weather or signal obstruction. It offers many different Internet packages that can be bundled with your DISH Network subscription.
Viasat is another strong choice with over half a million subscribers and plenty of packages at its disposal. While satellite Internet speeds are typically around 25 Mbps to 35 Mbps, Viasat has packages capable of reaching 50 Mbps and even 100 Mbps. Viasat is a great solution for rural customers looking for quality Internet, and an even better choice for DISH subscribers because you can bundle these services together through GoDISH.
Who is Satellite Internet Right For?
Satellite Internet is best for rural homes that are without access to comparable speeds or wired connections at all. It can also be a great option for someone who travels in rural portions of the United States often and requires access to high-speed Internet.
You Can Bundle Your Internet With DISH
DISH subscribers already enjoy the best in satellite television entertainment, and now, subscribers can enjoy the best in Internet bundled with their existing services. Not a DISH subscriber? That's okay too. You can also bundle both services as a new customer through GoDISH to connect to the best in satellite programming and Internet communication. Learn more or sign up today with one of our experts.