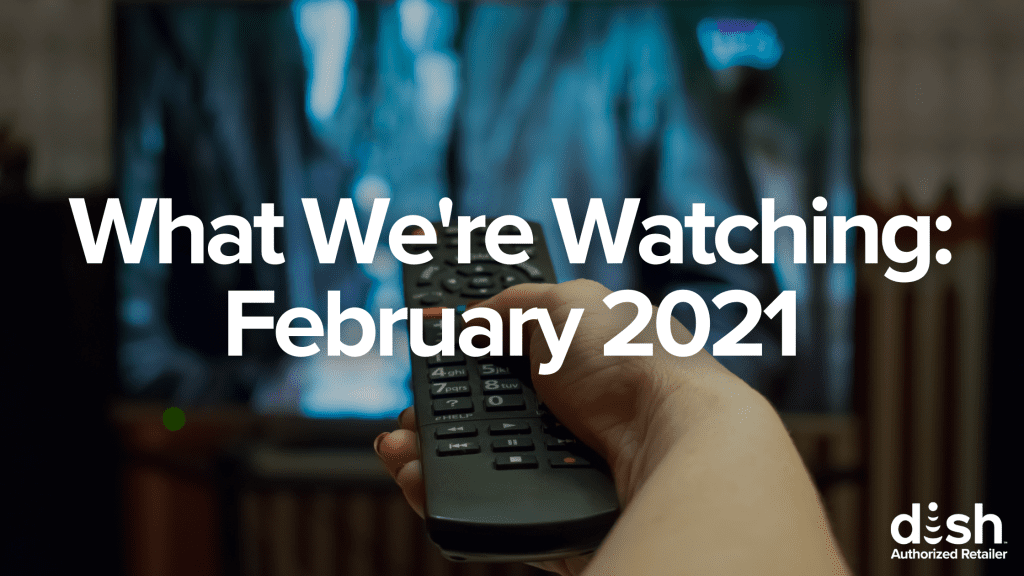 It seems there's almost too much content to watch these days and with so many channels and platforms, it's hard to keep up. To make it easy for you, we've compiled some of our top picks to help you enjoy the best in TV and all that DISH Network has to offer. Kick your feet up and stay entertained all month long with DISH Network's February 2021 lineup of shows and free On Demand movies! 
Our Top February 2021 Picks
American Pickers
Spend some time with Mike Wolfe and Frank Fritz as they travel across America in search of rare artifacts and treasures in hopes to purchase from their collectors to either store in their personal antique collection, or sell in their shops. Watch their hunt unfold on Mondays at 9 PM EST on the History Channel.
DISH Network Channel: 120
Belle Collective
Watch as five successful, self-made women as they navigate their way through their professional and personal lives in Jackson, Mississippi. The group must set their differences aside as they bring new life to a struggling mid-twentieth century historic district and turn it into a thriving community. Watch their stories unfold on Fridays at 10 PM EST on OWN.
DISH Network Channel: 189
When Calls The Heart
Elizabeth Thatcher, a young teacher, takes on a new teaching position in a small, coal-mining town- a complete culture shock of the high society she's accustomed to. She must navigate her new students, way of life, and a town that's experienced a recent travesty when an explosion killed more than half the town's miners, forcing the husband's widows to work the mines to make ends meet. Some locals are welcoming, others not so much. Catch all the drama when the new season premieres on February 21st at 9 PM EST on the Hallmark Channel.
DISH Network Channel: 185
Snowpiercer
This futuristic, dramatic show features a group of survivors trying to survive in the world as it's become a frozen wasteland, as they inhabit a perpetually moving train that's continuously circling the globe. The show is based on the 2013 movie, Snowpiercer, and you can catch it on Mondays at 9 PM EST on TNT.
DISH Network Channel: 138
Bizarre Foods: Delicious Destinations
Join host Andrew Zimmerman as he once again eats his way around the world and enjoys and learns about some of the most unique dishes that his destinations have to offer. Watch on Mondays at 10 PM EST on the Cooking Channel.
DISH Network Channel: 113
Basketball Wives
The ladies of the NBA are back at it again with the cultural favorite, Basketball Wives! Follow the current and ex-loves of former and current NBA players as they navigate their lives on and off the court. Catch the season premiere on February 9th at 9 PM EST on VH1.
DISH Network Channel: 162
The Real Housewives of New Jersey
Head on over to the Garden State as Bravo's hit franchise follows the glamorous and affluent ladies of New Jersey as they navigate their intertwined friendships and personal lives. From table flipping, to drink throwing, laughs, sweet moments, and more, the women of Jersey will keep you entertained from start to finish. Watch the series premiere on February 17th at 9 PM EST on Bravo.
DISH Network Channel: 129
Gold Rush
All that glitters is gold on Gold Rush! Miners Parker Schnabel, Tony Beets, and Rick Ness are hoping to strike it rich as they come back to the fields for the first time since the COVID-19 pandemic that seemingly stopped the world. Tune in on Fridays at 8 PM EST on the Discovery Channel.
DISH Network Channel: 182
Free On-Demand Movies February 2021
Stream On Demand movies by visiting channel 300 or just saying "On Demand" into your Voice Remote! Here are the top free movies playing all month long:
The Ugly Truth starring Katherine Heigl and Gerard Butler
The Color Purple is packed with a star-studded cast including Oprah Winfrey, Whoopi Goldberg, Danny Glover, Margaret Avery, and so many others.
Focus starring Will Smith and Margot Robbie
Grown-ish is a spin-off of the hit show, Black-ish, starring Yara Shahidi. This sitcom series follows Zoey Johnson as she heads off to college and learns that the real world isn't all that she thought it would be. 
Get It All With DISH Network
There's never a dull moment with DISH Network and always something to watch! With over 290+ channels to choose from, it's no wonder why DISH is one of America's favorite TV providers. Get started with DISH Network today with TV packages starting as low as $64.99 with a two-year price lock guarantee. As a DISH customer, you get access to up to 290+ channels (including locals), the world's most powerful DVR family, The Hopper, Voice Remote, HD programming, free premium channels, and so much more! Don't wait, sign up today! 
Source: DISH Network